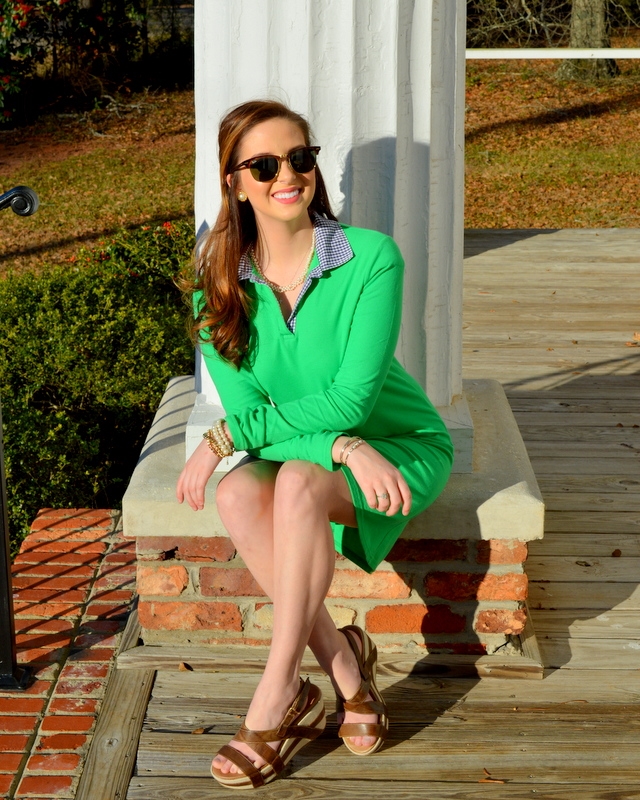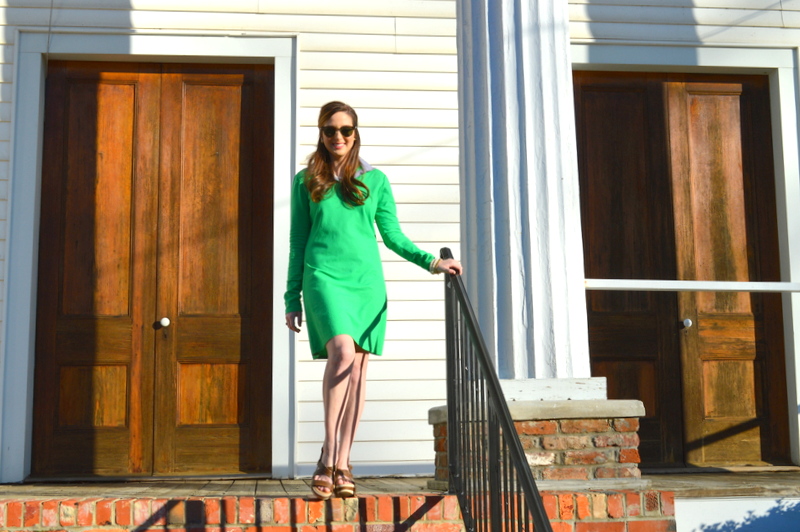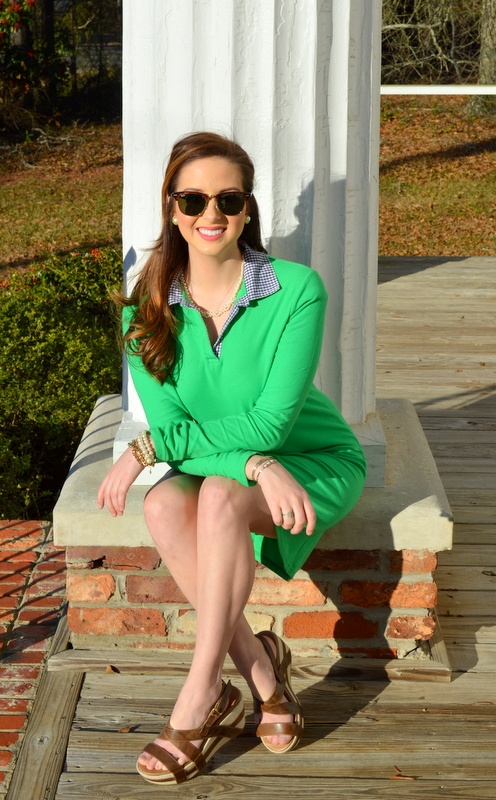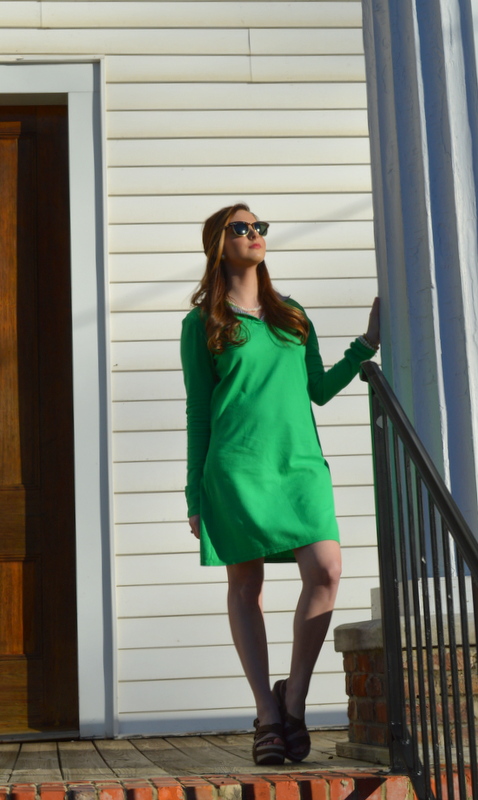 Outfit Details - Dress: Haley+TheHound // Sunglasses: RayBan // Earrings: Vintage but I like these // Pearl Necklace: Honora (old) but love these here // Gold and Pearl Bracelet (old) but love these // Gold and Silver Bracelets: Ronaldo // Shoes: Antelope
Happy St. Patrick's Day!! How fun is this holiday?! I've always loved finding the perfect green outfit to wear every St. Patrick's Day and I have to say that this dress from Haley+TheHound is quite perfect! I love the preppy look of this dress with the navy check collar. This dress would also be perfect for a day on the golf course, the country club, or as an everyday dress! Here I paired it with some pearls and my platform wedge sandals from Antelope! I hope you all have an amazing St. Patty's Day!
Thanks to Haley+TheHound for sponsoring this post!